Whilst a lot of our projects push for higher densification and a greater number of lots per subdivision, the brief for this development went in the opposite direction and transitioned from a 4 lot proposal down to 3 three-storey detached homes. This strategic decision was set after a bulk and location study revealed the over-densification of the site should the 4 units have been built - it was too cramped with tight and narrow corridors squeezed under towering structures. This, along with the context of the prestigious St Heliers area, called for a subdivision which catered to the higher end market. Therefore, a 3 storey, 3 units proposal fit the brief perfectly. 
Size:

978 m2 site with 3 LOT subdivision - building platforms of 290m2 each

Completion Date:

2018

Credits:

Design & Project by Han & Owen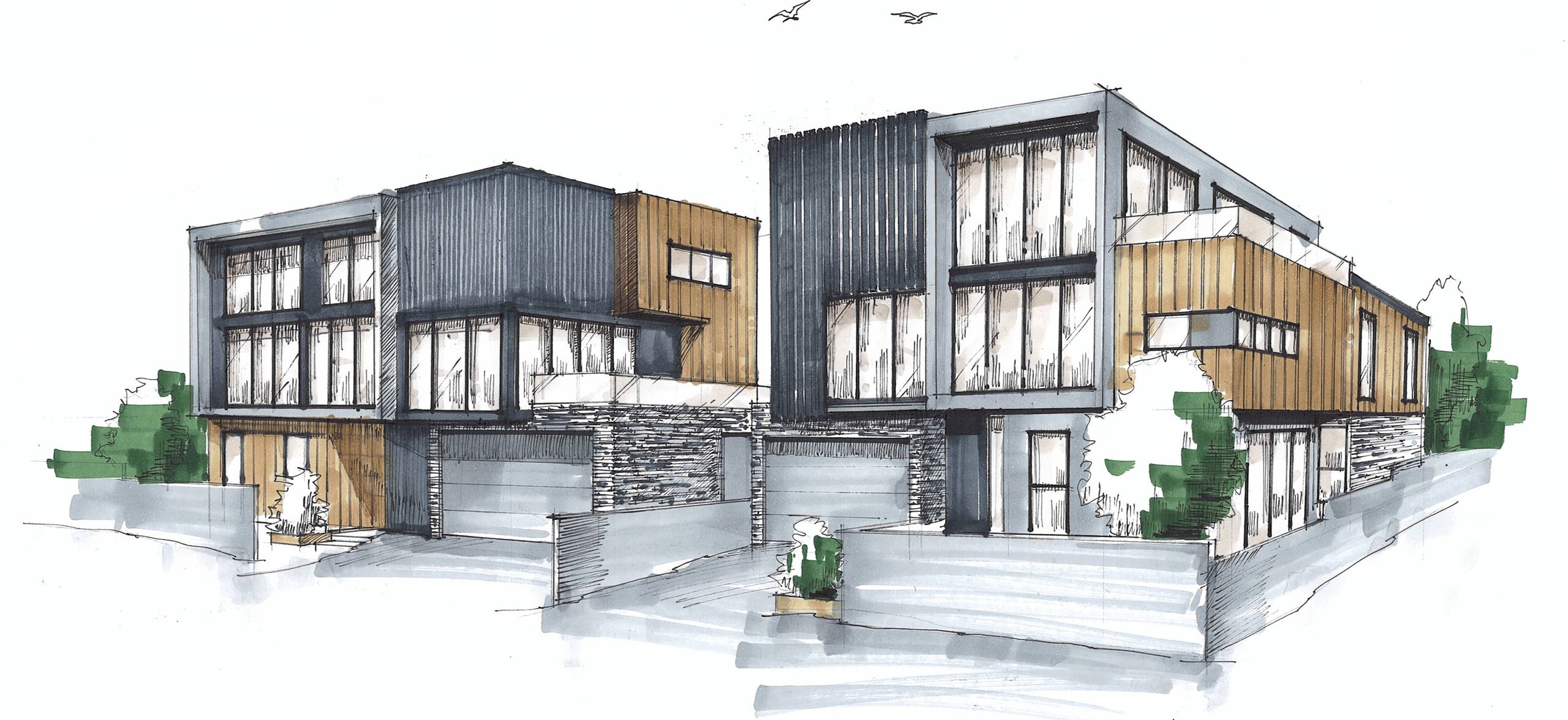 Artist Impression by James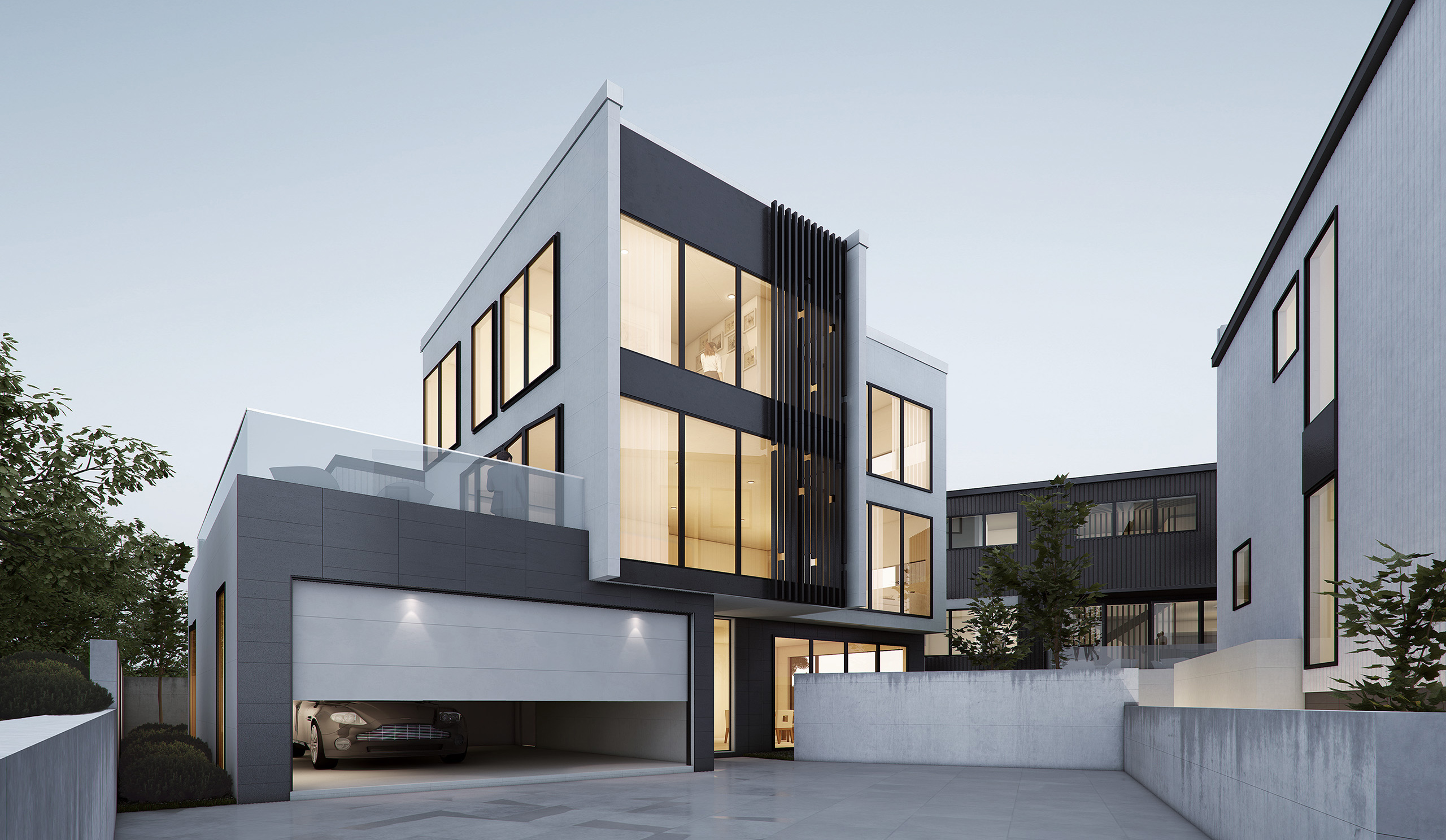 Rear Site - Morning View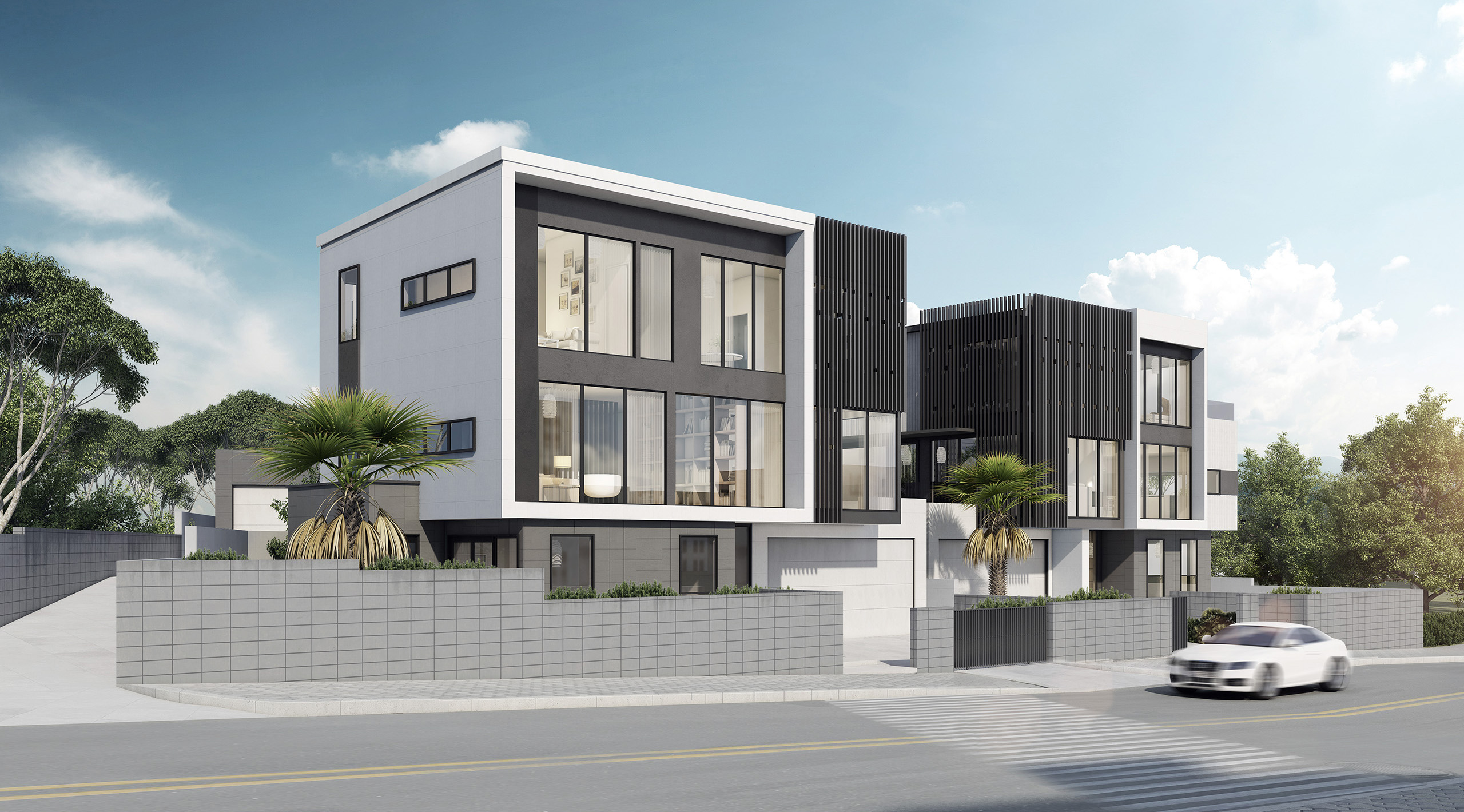 Clad in contemporary materials and fitted with privacy screens, the project takes full advantage of its mixed housing urban zone by extending vertically and spacing out all the units to offer luxurious views on the upper floors out towards Rangitoto Island.
 Interior Render by X Studio
Similar Projects
Latest from owen