Our client approached us with a beautiful site in Castor Bay along the Eastern coast featuring a front seat view of Rangitoto in which he intended to build a home on for his grandparents to retire. The Beach Road Villa delivers an architectural response by harmonizing the two most conflicting factors at play: the steepness of the site and the requirement for a fully accessible home. Where a typical approach to the site would be to develop split levels along the length of the building, this entire house sits level with the garage to eliminate all interior step thresholds and a central lift carries the users between the floors to completely remove any physical limitations of access. 
Size:

380 m2 site - Building platform of 240m2 

Completion Date:

2020

Credits:

Design & Project by Han & Owen

From Beach Road, the building is completely concealed. Behind the large foliage along the site front the elevation of the house is completely devoid of any openings with the full cedar-clad façade acting as the noise and visual barrier to the busy road. As the body stretches to the east, the house opens up more and more progressively before becoming completely transparent at the other end. Full height sliding doors blur the separation between the upper floor living area and the large outdoor balcony to enhance the light-filled spaces above. In the distance, a full vista of Rangitoto is framed by the folding architecture to project the interior spaces out towards the horizon.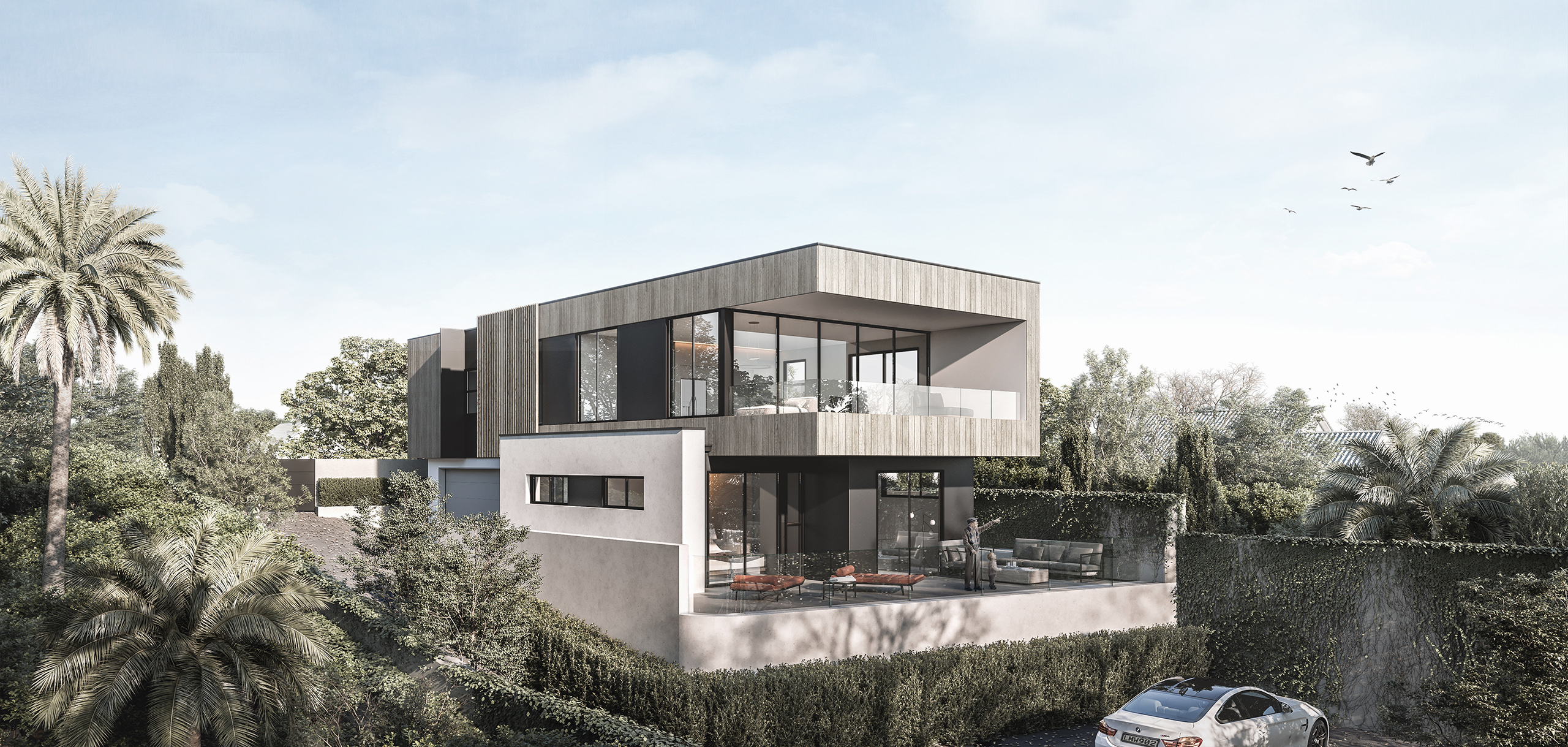 Render by X Studio
Latest from owen