The site is situated near Takapuna central, where the transition from a residential zone to urban zone occurs. This has given an interesting context to this location as it is surrounded by a variety of building scales and therefore the challenge was to define building forms which could correspond to the scale and character of the surrounding. 
Size:

809 m2 site - Building platform of 160m2 each

Completion Date:

2021

Credits:

Design & Project by Dian & Patrick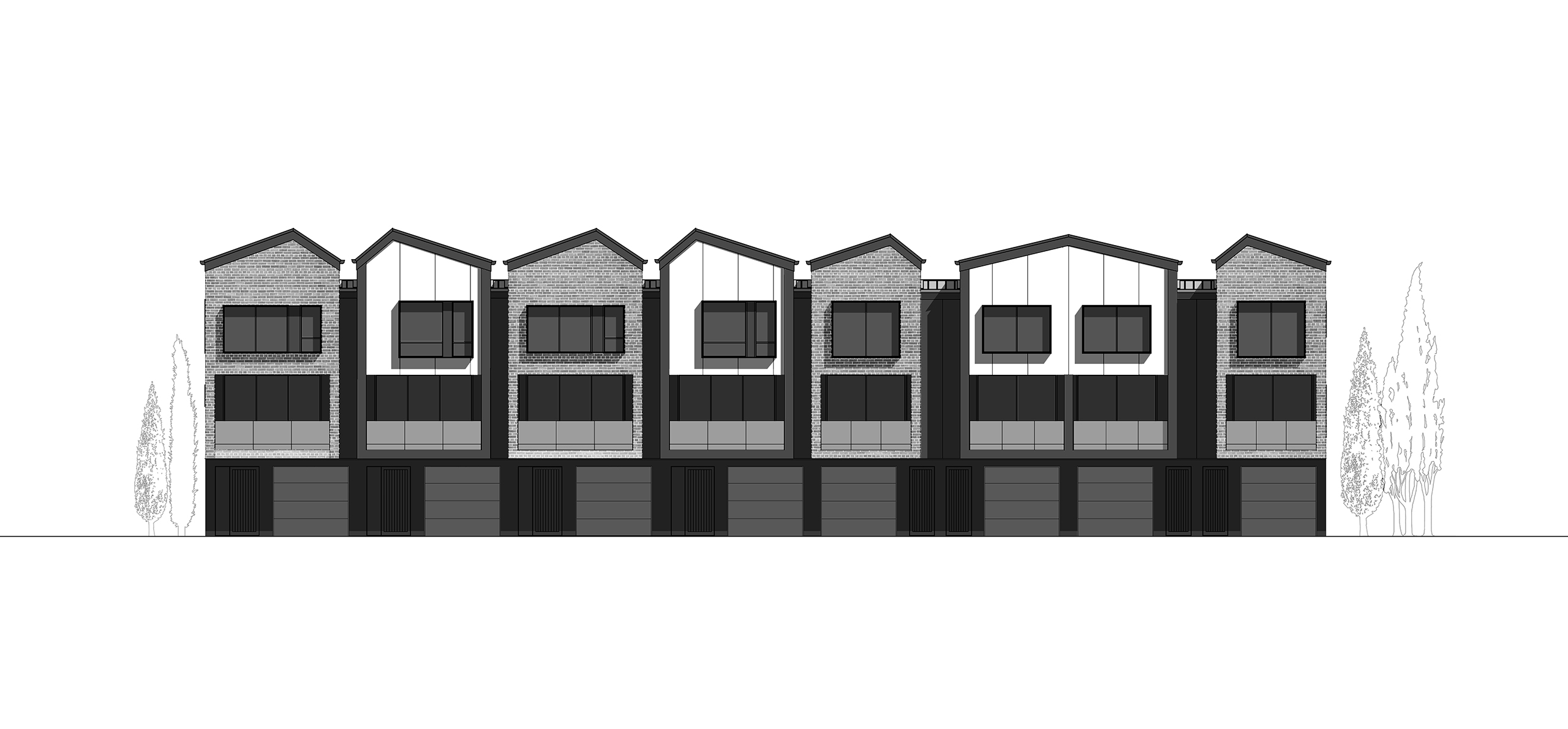 The intention of the scheme was to create a symbolic street-side motif through the design of a dramatic angular roofline that breaks down the repetitiveness of conventional terrace housing.  In order to emphasize the simplicity of the traditional forms the material pallet has been limited to raw brick and timber cladding.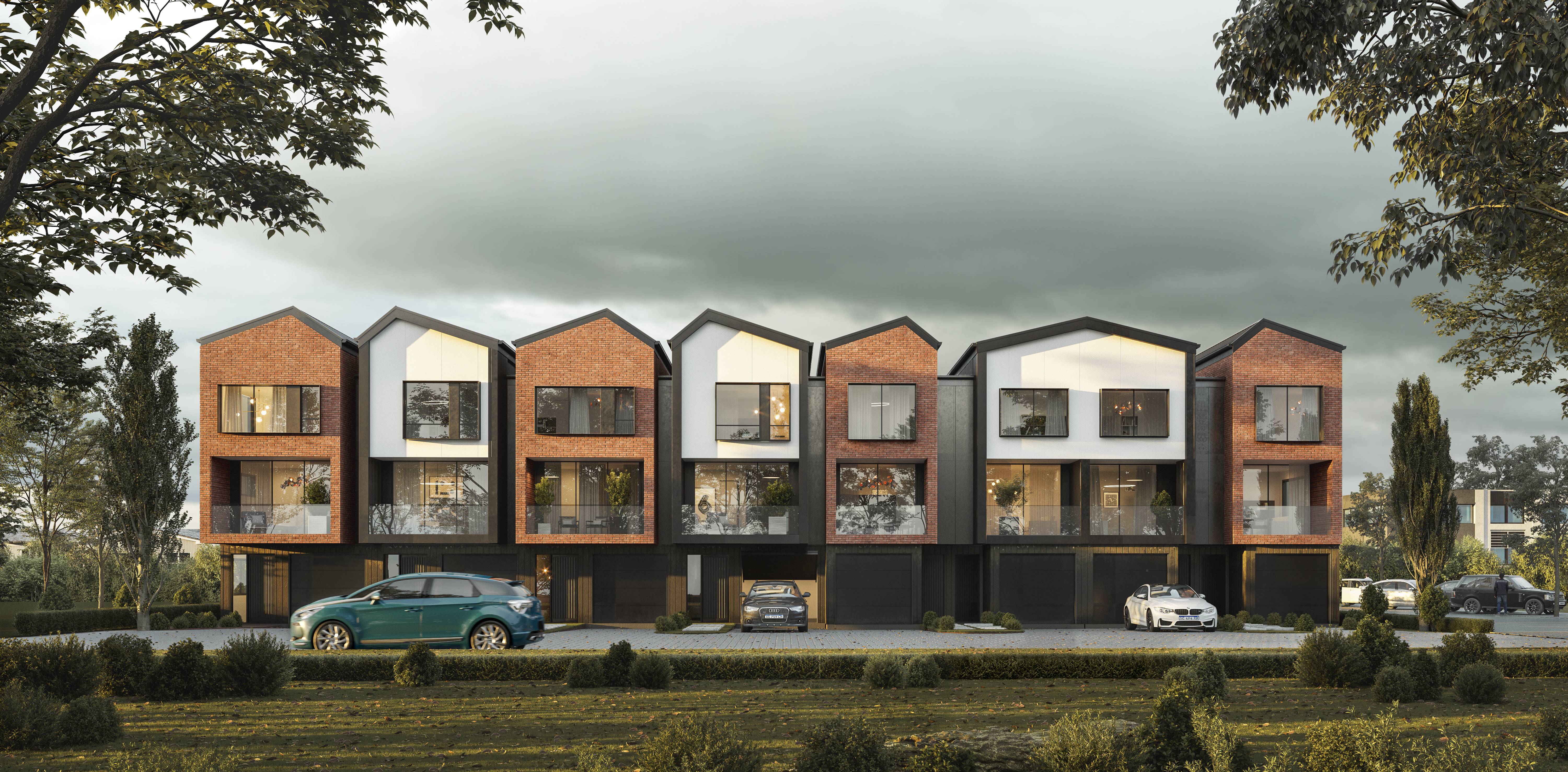 Render by X Studio
Latest from owen