Taking advantages of the deep slope on Rukutai Street, the proposed platforms carefully adapts to the gradient of the existing land, forming the foundation for three multi-level dwellings spreading across the site.
Size:

1074 m2 site with three LOT subdivision - Building platform of 280m2 each

Completion Date:

2018

Credits:

Design & Project by Dian & Owen

The protruding white "boxes" that are designated to the master bedrooms, shared and double height spaces accentuate the stacking of bold volumes of the design, as well as creating a unique geometrical character when viewed from multiple perspectives. The walls are designed in slight angles in adjacent to large openings and partial louvers, allowing comfortably diffused natural daylight to penetrate throughout the internal spaces.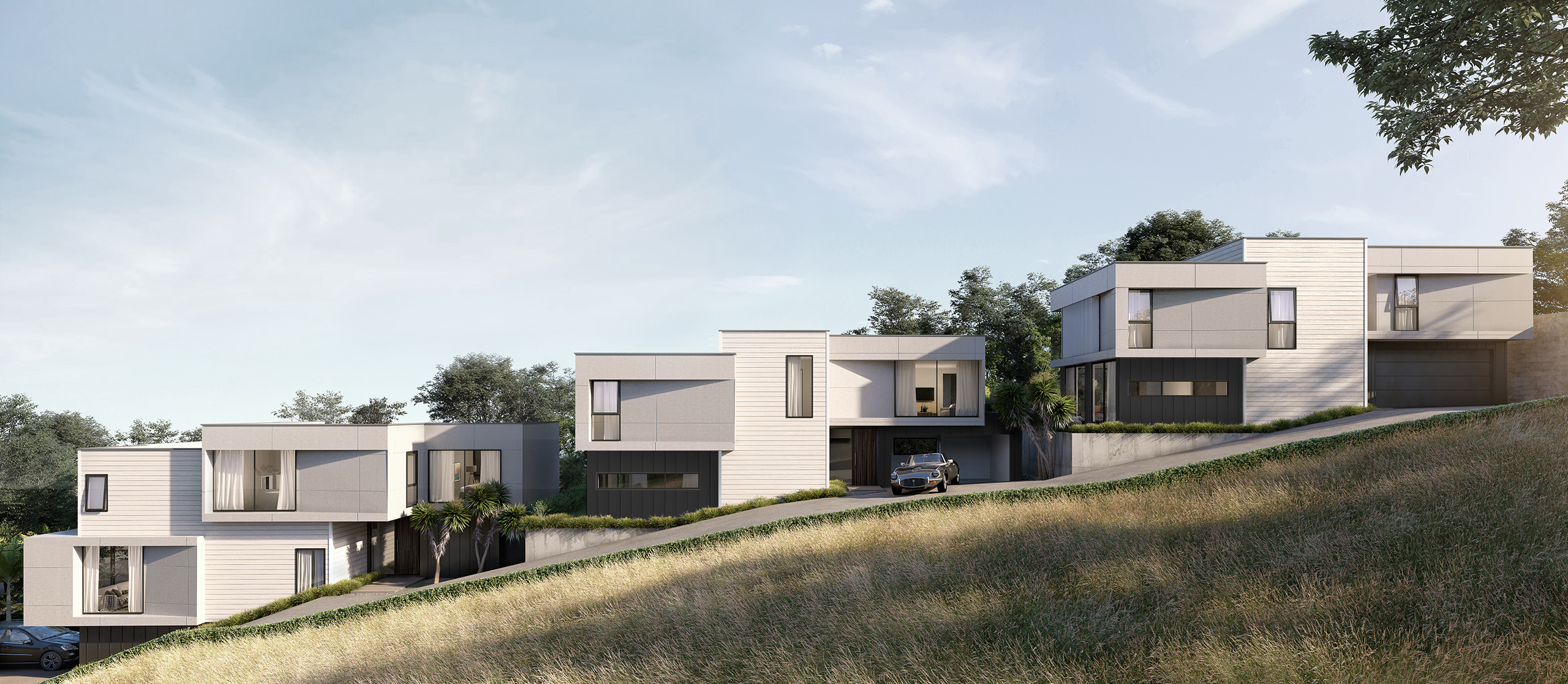 Daytime Render by X Studio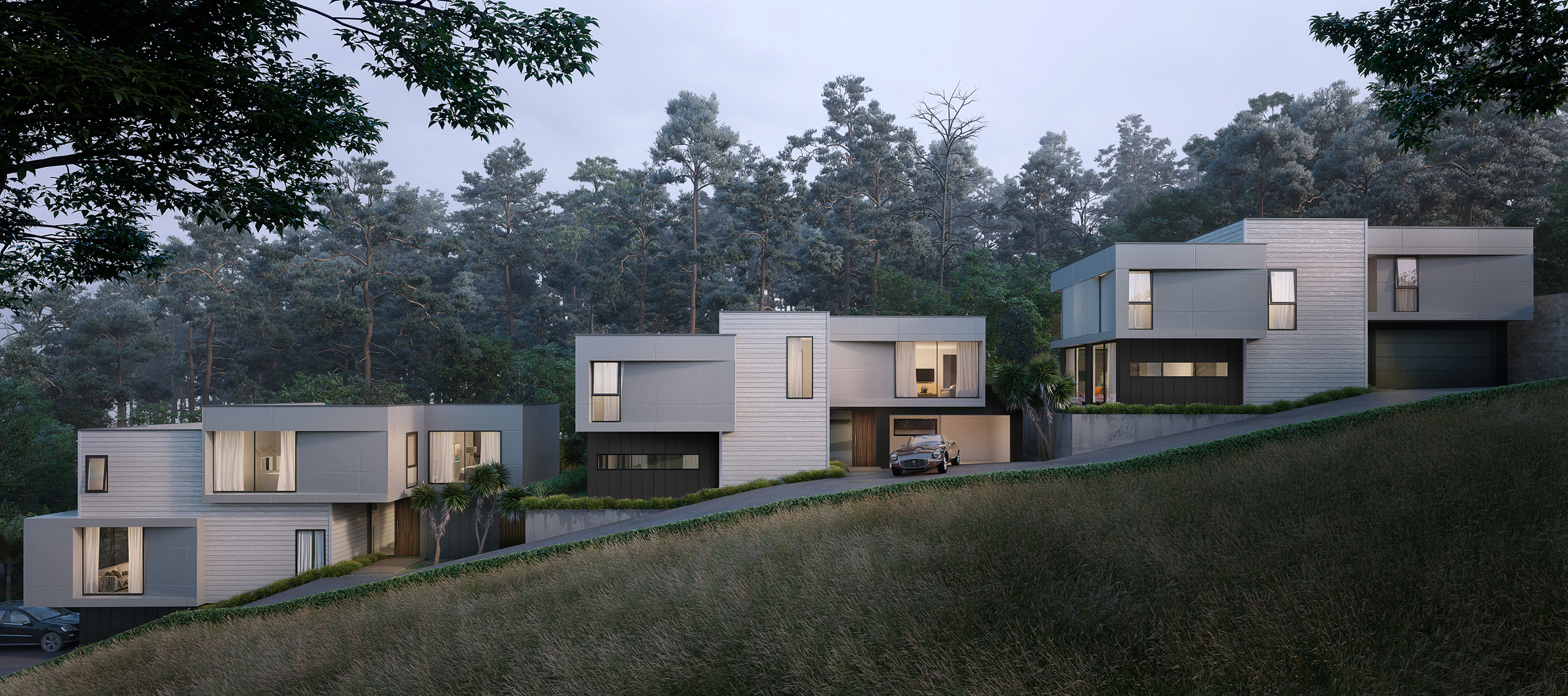 Render by X Studio
Latest from owen