Taharoto Lane is a 19 Unit mixed-use terrace development that will look to transform two sections (currently with one single dwelling on each) into an architectural complex that will serve as an anchor to weave and connect the greater urban fabric of Takapuna.     
Size:

2000 m2 site with 19 units

Completion Date:

2022

Credits:

Design & Project by Eric & His best mates

 Located next to Takapuna Normal Intermediate and a minutes' walk from Smales farm and the North shore hospital, the proposal will be one of the earlier sections along Taharoto road to see and go through the reform into a more dense and urbanized public space which the Auckland Unitary plan had envisioned for the area.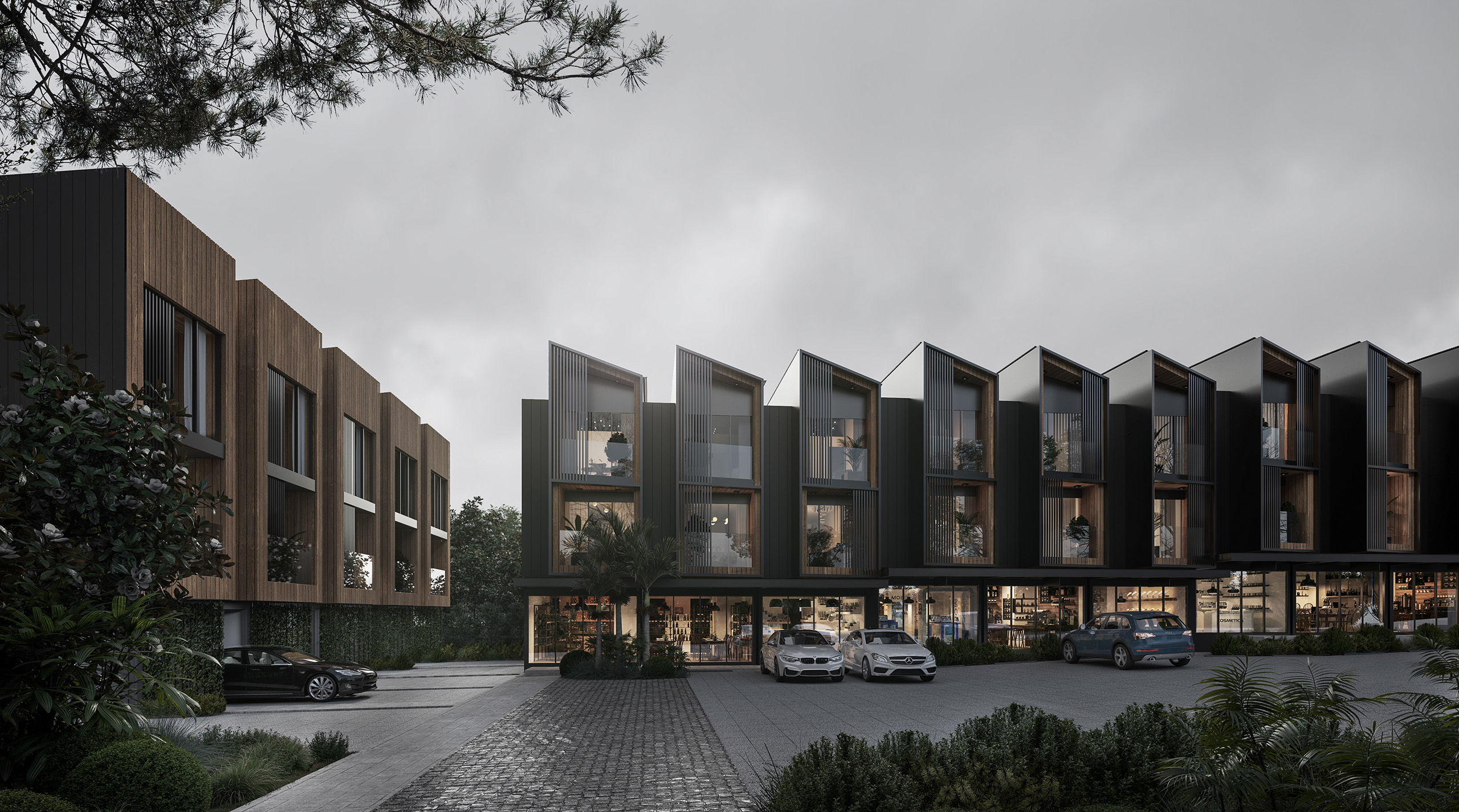 The site is split into two sections. The purely residential units are located at the rear of the site whilst the front two thirds of the development will offer studio, office and retail on the ground floor designed to open out and integrate seamlessly with the walkway and landscaping. Separate rear private entries will enable access into the upper two floors of these units where the residential spaces are located, all of which will have balconies to offer views out towards the Takapuna city center.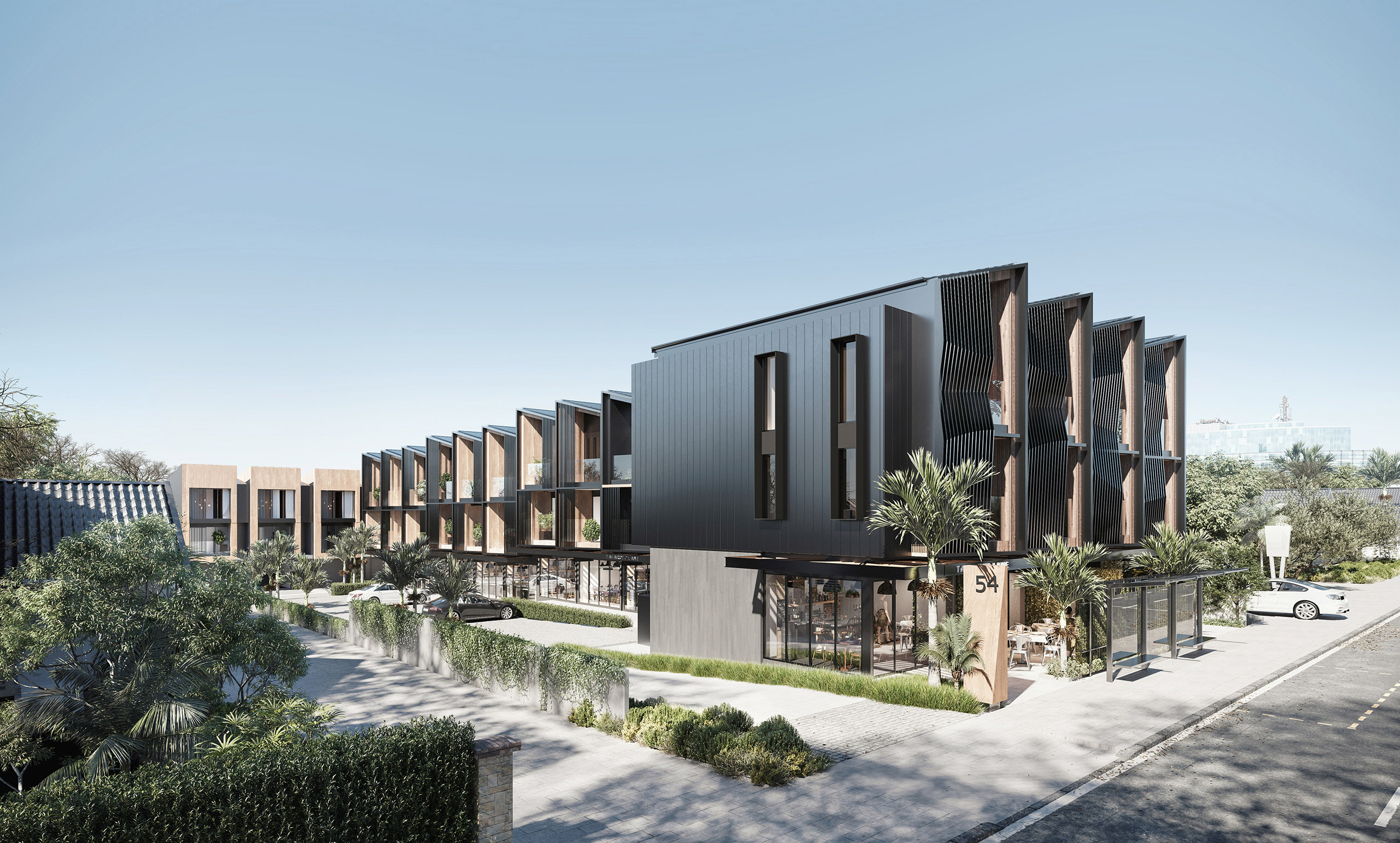 A custom cnc cut screen will be fabricated to form the main street frontage of the development complex. Carefully articulated, the variations were designed to resemble the rippling of a body of calm water; an architectural echo of 'Taharoto', which in Te Reo translates to 'beside the lake'.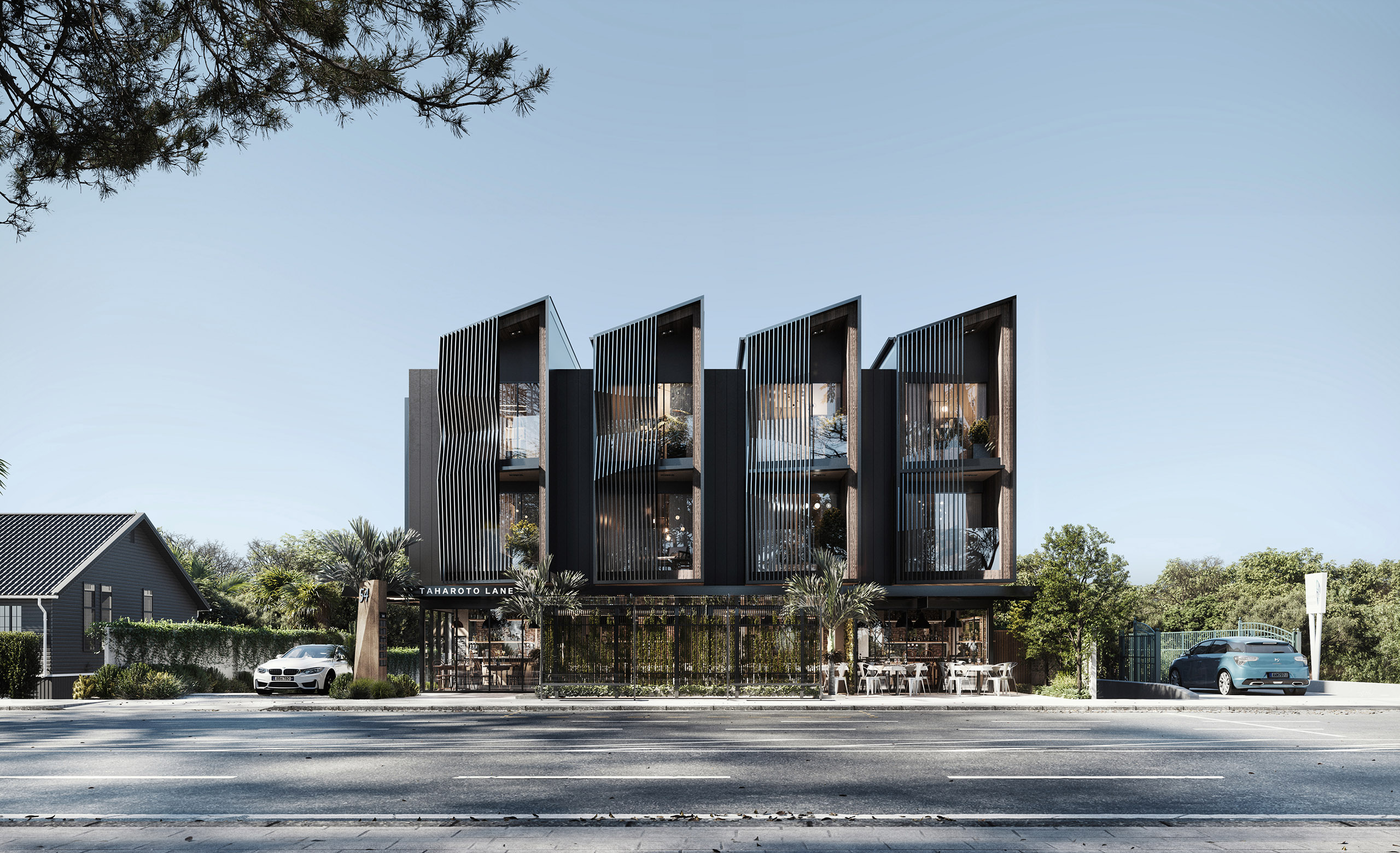 Render by X Studio
Latest from owen